15th to 16th of November 2016 in Puebla
Conference, Workshops & Tours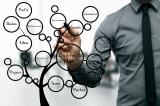 10th International Conference for new Technologies, Manufacturing
and Supply Chain Management in the Automotive Industry.

DRIVE AUTOMOTIVE AND SUPPLIER EXCELLENCE
MEXICO AUTOMOTIVE TODAY and TOMORROW -
STEPS TO ACHIEVE SUCCESS 2018+ IN THE PRODUCT
AND VALUE CHAIN MARKET OEM-TIER-1 TO TIER-N SUPPLIERS

Carmakers, Suppliers, Service Providers - with Speakers from Mexico, Germany, Mid/Eastern Europe. Speakers coming from AKJ, AUDI, Bosch, Brose, CeDIAM, Continental, DHL, Hella, INA, IPL, ITESM, SEGLO, SMR Automotive, Tec de Monterrey, Volkswagen and additional companies.
Deadline for registration: 9th of November 2016
Please use the early booking to participate the tours at AUDI, Brose, Volkswagen.
Evaluate and discuss their strategies, activities, solutions and future concepts. Presenting the current and future challenges in the automotive industry for automotive manufacturers, suppliers and service providers.

- AKJ/CeDIAM Conference 15th/16th November (Conference)
- Tours/Visits 16th/17th of November
- Exhibition 15th/16th November
- Additional program

PRELIMINARY PROGRAM TOPICS
- Learn strategies applied by global and local companies
- Share best practices to improve efficiency and innovation
- Strategies to improve and help suppliers for additional projects
- Digitalization in all the processes of automotive
- Technological tendencies of the automotive sector around the world
- Implementation and Use of technology for production optimization
- Business meetings with OEMs, tier-1 and service companies
- Integrated cooperation amoung supply chain actors.
- How to manage the future cooperations between OEM and suppliers?
- Which strategies and projects are needed for more efficiency?
- How can we drive benchmarks and use the potentials?

Learn more about the Best Practices in automotive industry for product engineering, manufacturing, logistics and Information Technology - discuss with your colleagues what happens and what will have to be done in the future.
Organizers/Partners
Sponsoring
Conference Location
Letzte Änderung am Mittwoch, 28. Juni 2017 um 09:44:34 Uhr.